Follow your passion, Pivo follows you.
"Pivo really makes it easy to record dynamic videos by yourself."
Alex Chan
Tennis Expert & Content Creator
"What I love most is that it saves me time and money."
Mason Rusch
Basketball Coach
"Training days aren't complete without my Pivo Kit."
Jamal Wilson
2x Olympic High Jumper
HOW IT WORKS
Filming yourself has never been easier.
Simply attach your smartphone, pair via Bluetooth, and watch Pivo Pod follow your every move.

Experience seamless 360-degree rotation and automatic zoom, making it effortless to capture captivating videos of yourself in action. No more relying on others for assistance or hiring a cameraman. With Pivo Pod, you're the star of your own show, capturing your performance with ease.
MORE SPEED, MORE CONTROL
Game-changing spin.
Serve up your best game — with 2x rotation speed, Pivo Pod tracks every movement with ease. Capture every sprint and turn with 6 tracking speeds, from smooth and steady to fast and furious. Push your performance to the limit, Pivo's got the speed to keep up.
RECORD AND REVIEW
Improve your game, one shot at a time.
Elevate your game with Pivo Pod. From solo practice to coaching sessions, Pivo is your trusty teammate on the court.



Capture every move
Analyze your performance
Unlock your full potential

Pivo tracks every turn and shot, giving you a front-row seat to your own greatness.
360 AUTO TRACKING
A revolution for training videos.
Pivo's 360 Auto Tracking follows every step, spin, and slam. Advanced AI tracks your face or body to always keep you in frame, even when you're at top speed.
It's like having a personal coach right there with you, watching every move so you can make those crucial adjustments.
Check out the Equestrian Pack >
AUTO ZOOM
Take the perfect shot.
Auto Zoom intelligently adjusts the framing for a smooth, seamless video, no matter how your practice unfolds.

From dynamic movements to intense workouts, never worry about filming again. Focus on your performance while Pivo Pod takes care of capturing the action with precision.
CONVENIENT CONTROL
Point. Click. Practice.
Use Pivo Remote Control for seamless recording during workouts.



Control recording, rotation, zoom, and mode
Smooth videos with the press of a button
Operate from up to 50 ft/15 m away

Streamline your recording experience with added convenience.
There's more to love.
USE WITH ANY TRIPOD
Attach. Twist. Go. Pivo Pod effortlessly screws onto any tripod, so you can elevate your filming experience in seconds.
COMPACT AND PORTABLE
Take Pivo Pod on the go! It fits in your pocket or bag, so you can capture your moves wherever, whenever.
STEADY SHOTS
Capture steady and level shots with Pivo Pod's built-in stabilizer legs and convenient bubble level.
Regular price
$159.99 USD
Sale price
$159.99 USD
Regular price
Unit price
per
4 interest free payments of

$40.00 USD

with
*
Film your workouts with 360° Auto Tracking
Record faster movement with 2x rotation speed
Use from a distance with the remote control
4 interest free payments of
$40.00 USD
Order will ship within 1 business day
For Business and Real Estate Professionals, learn more about our Pivo Pod Black designed exclusively for commercial use such as real estate.
View full details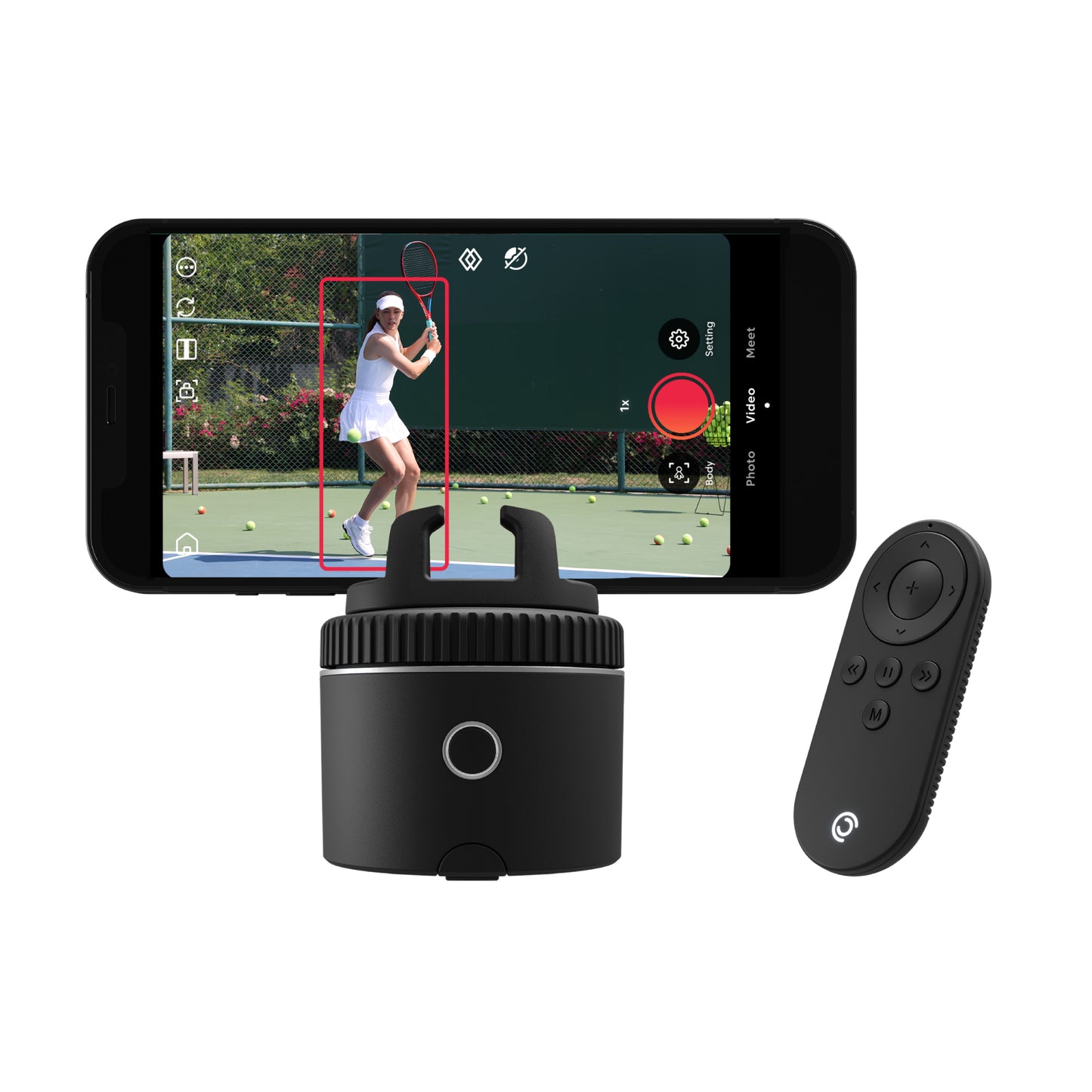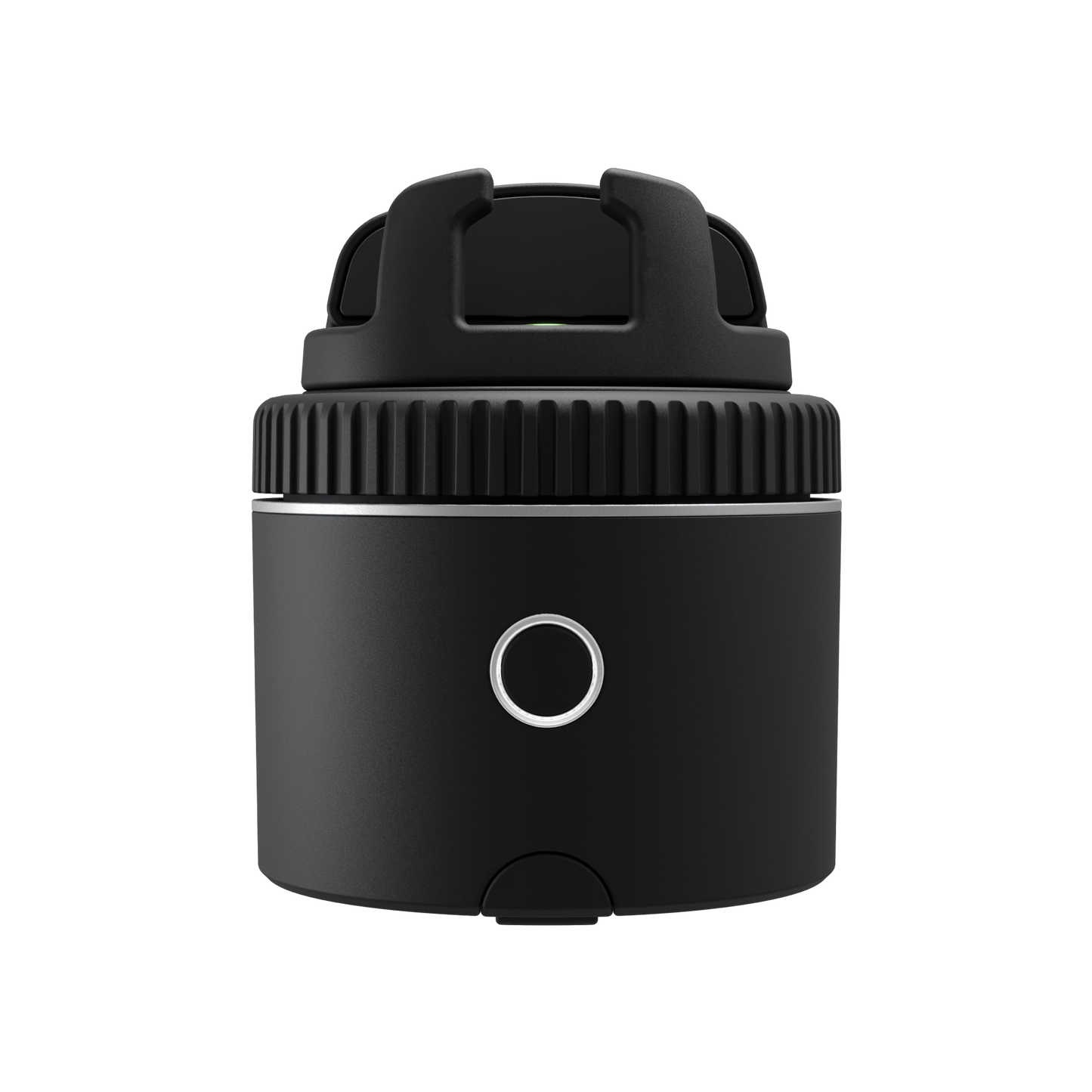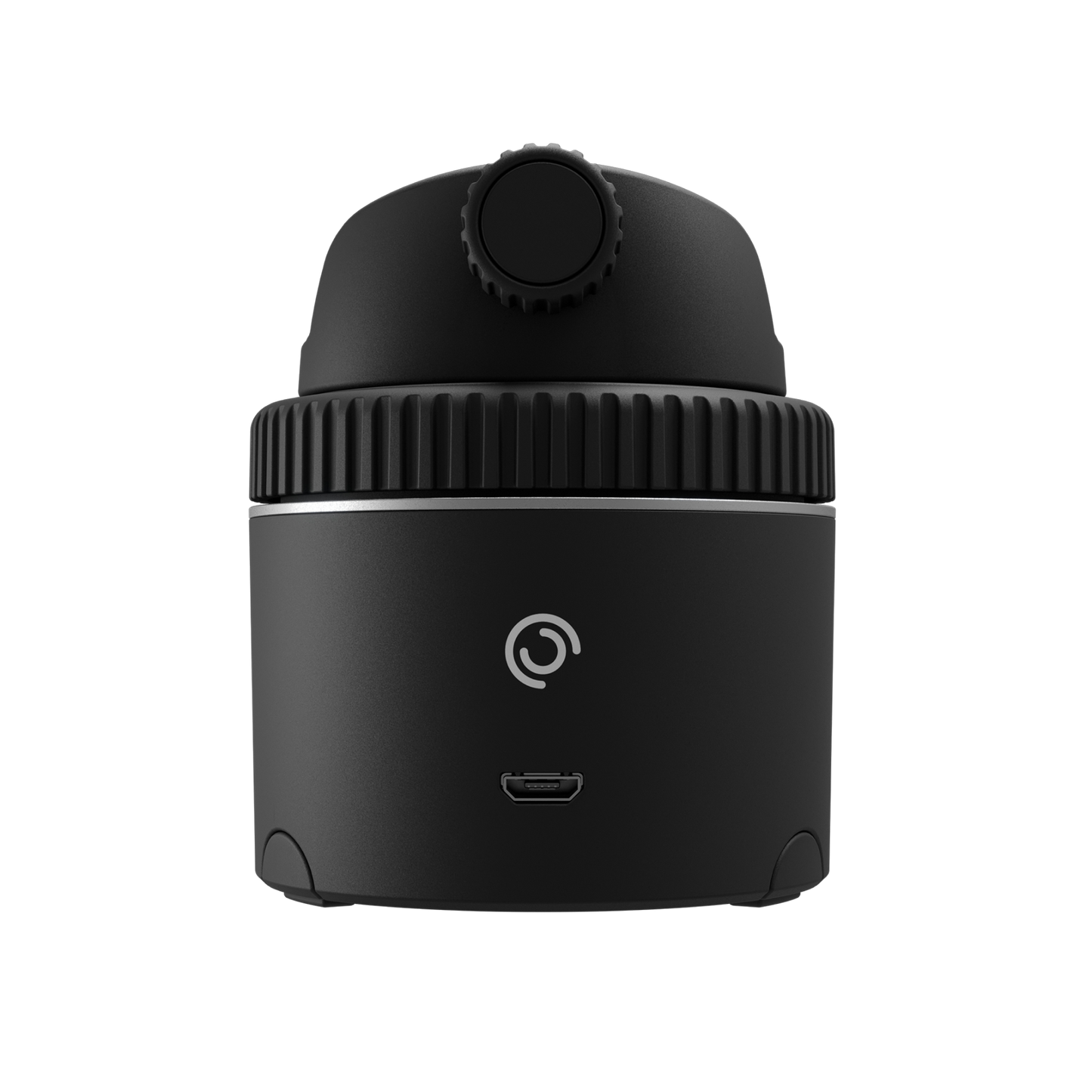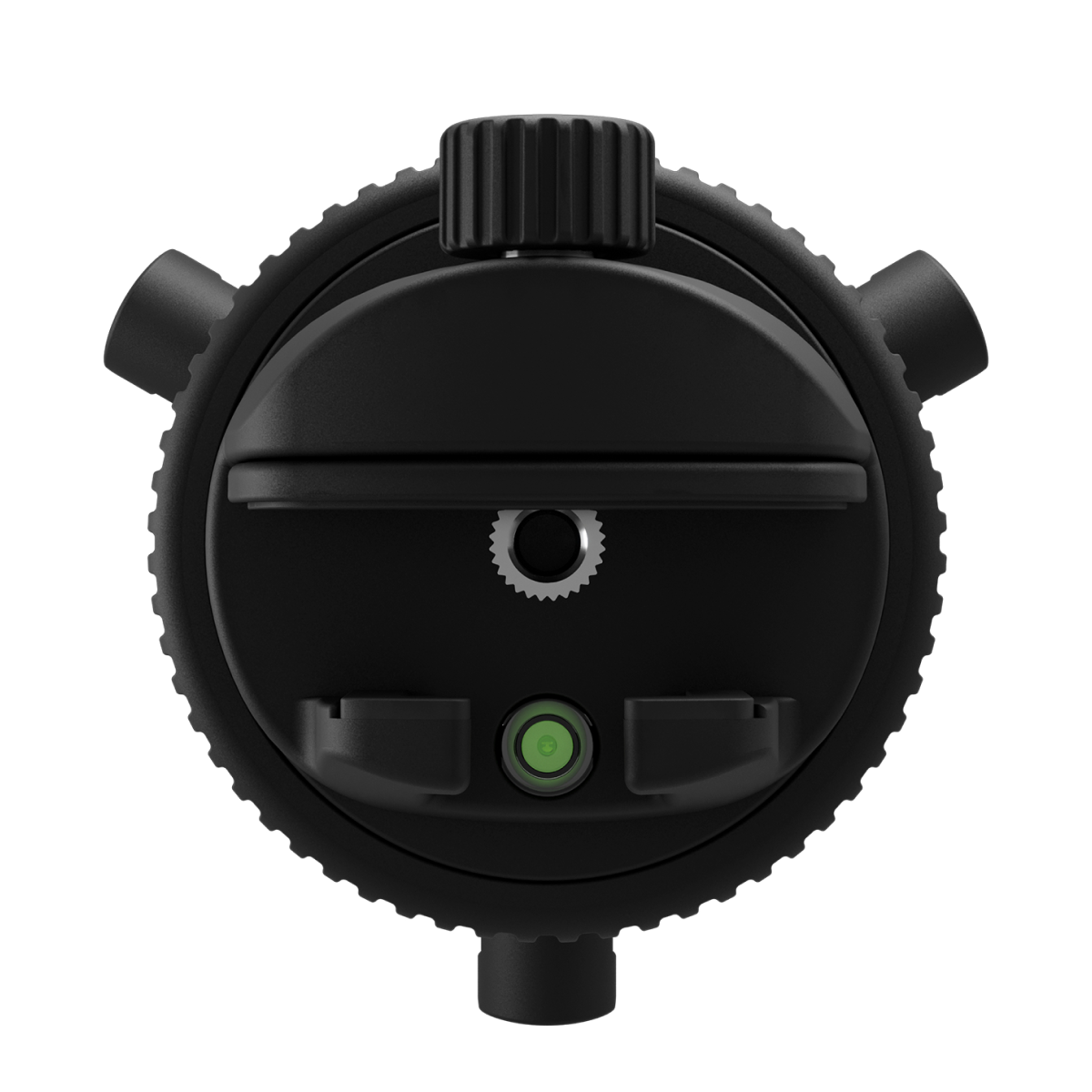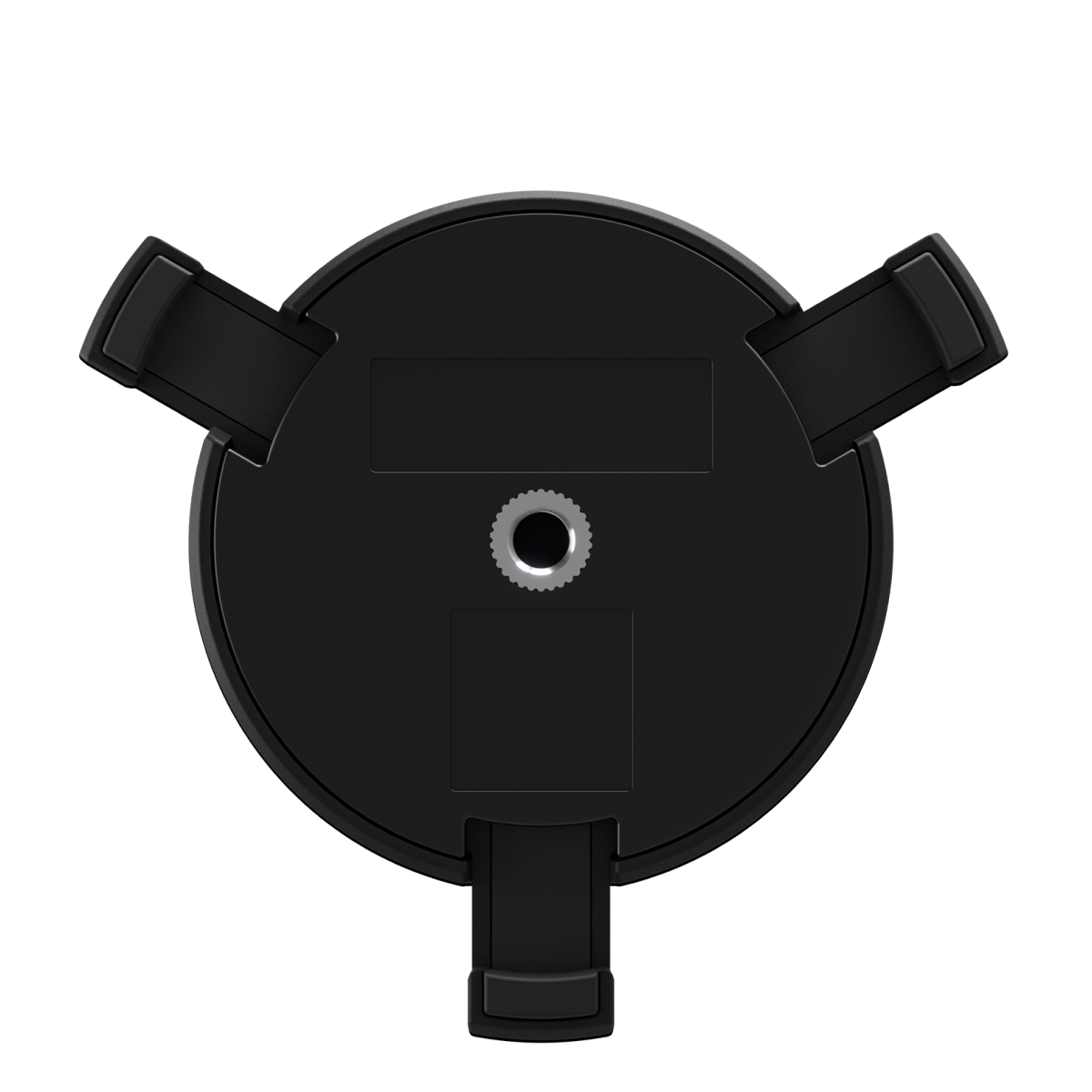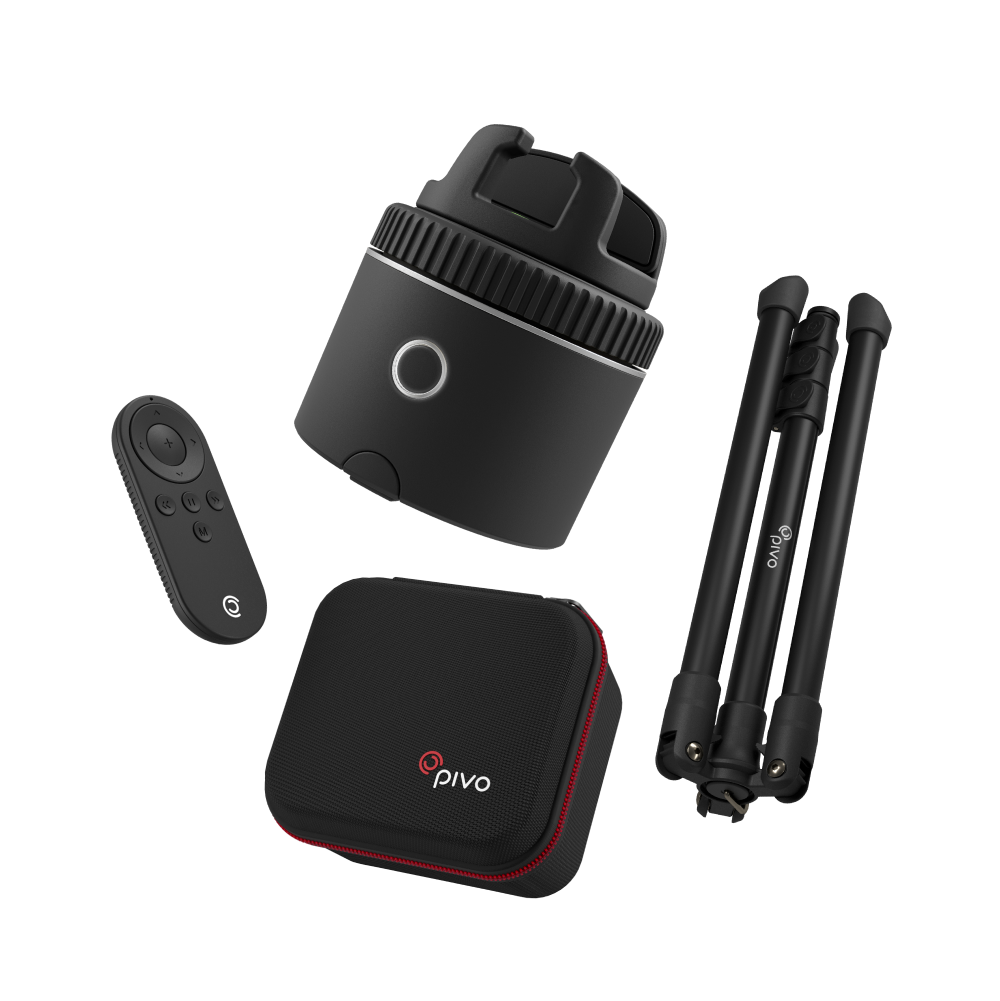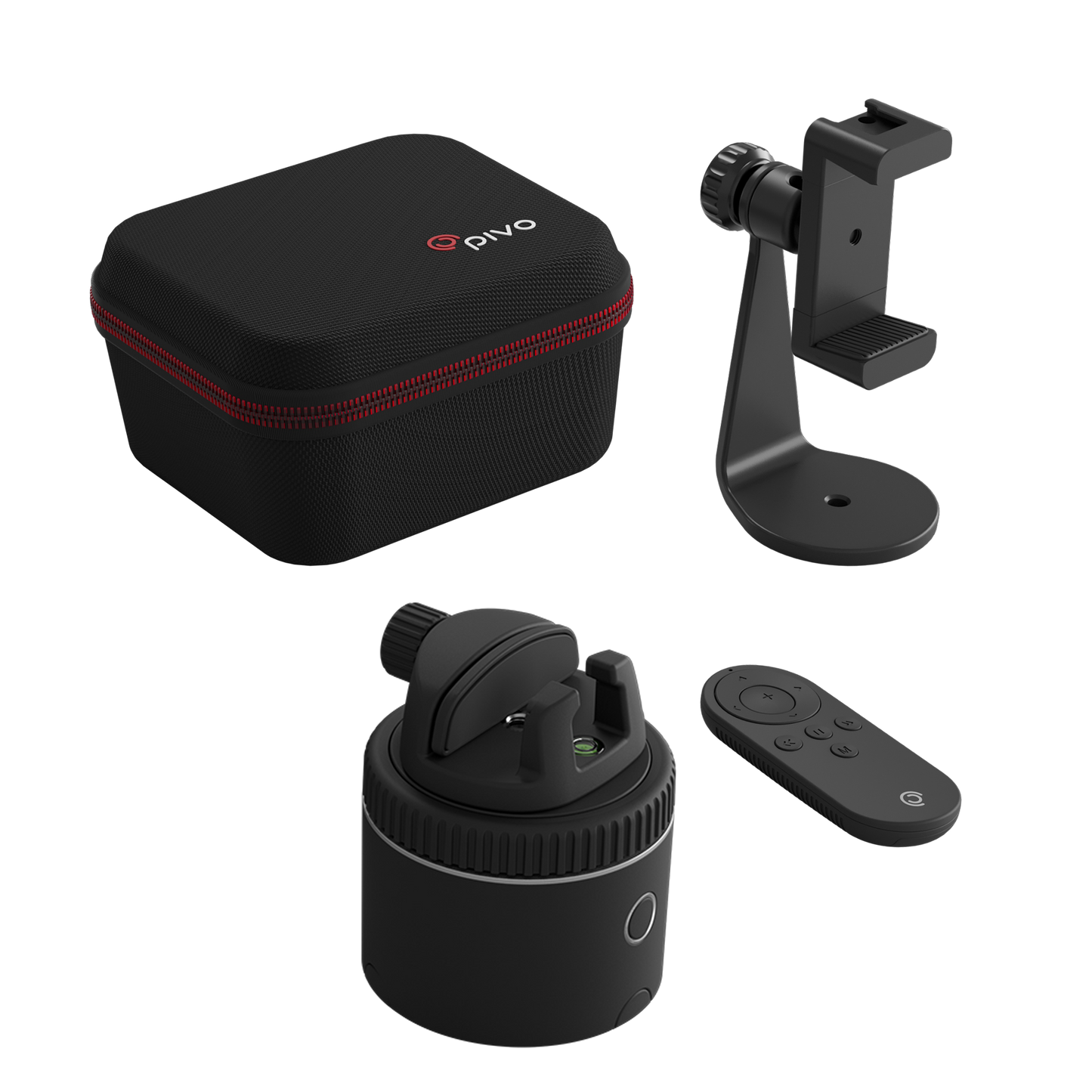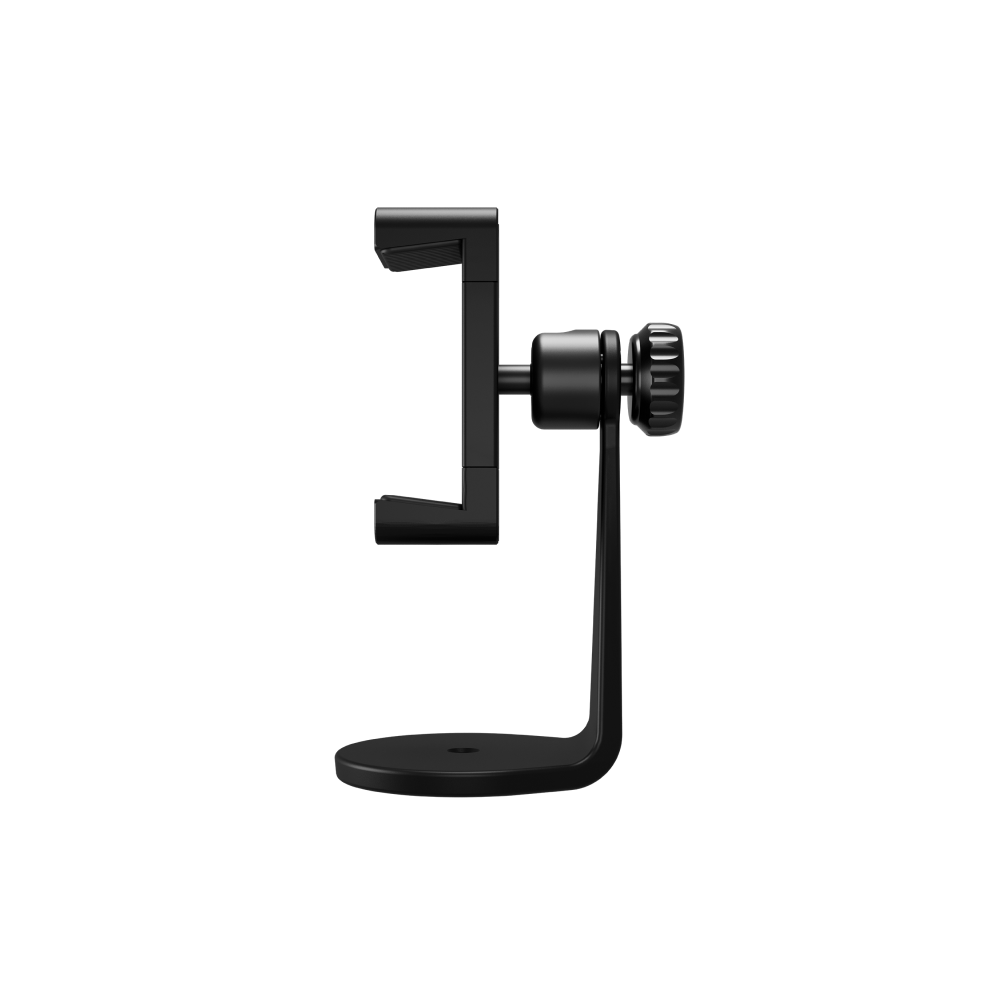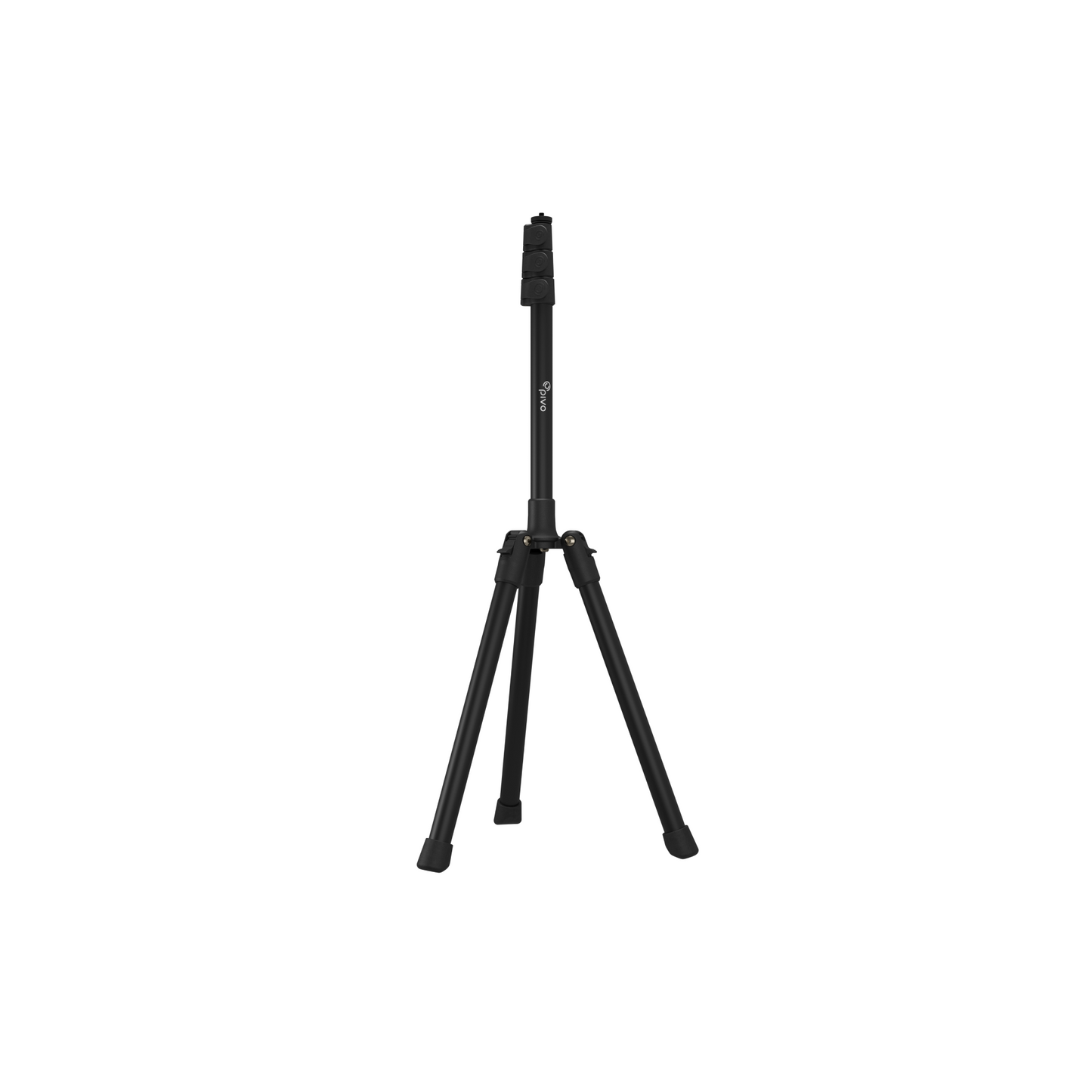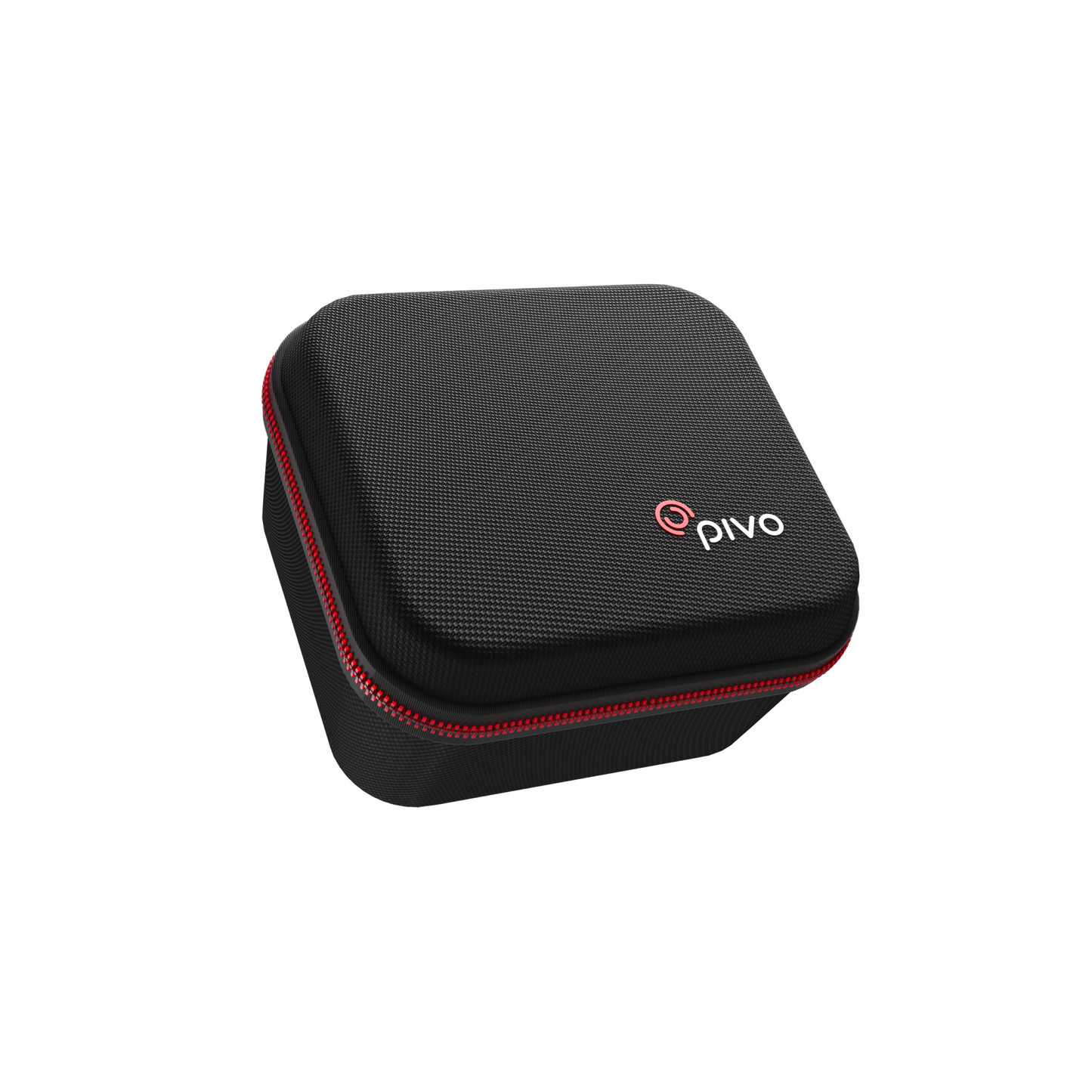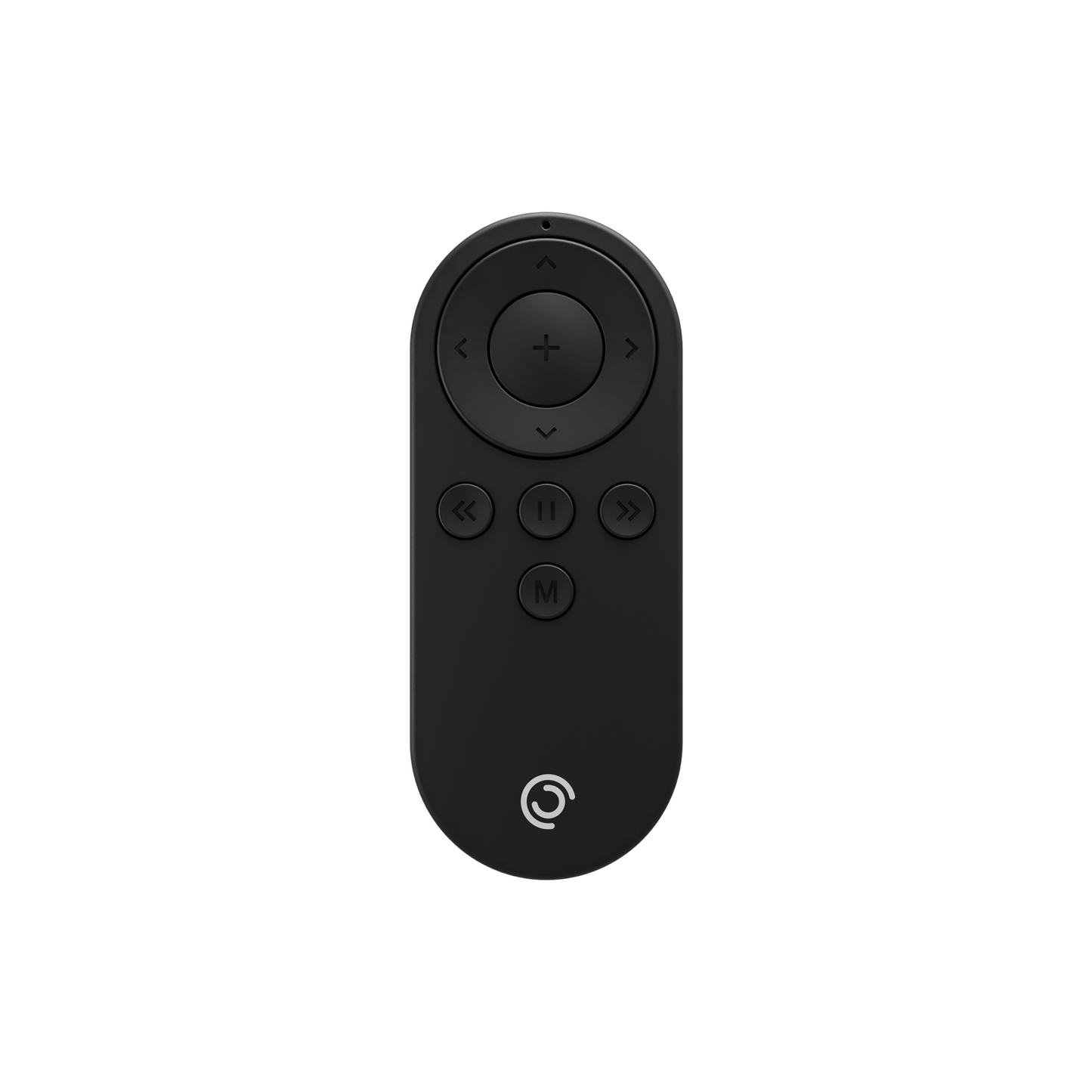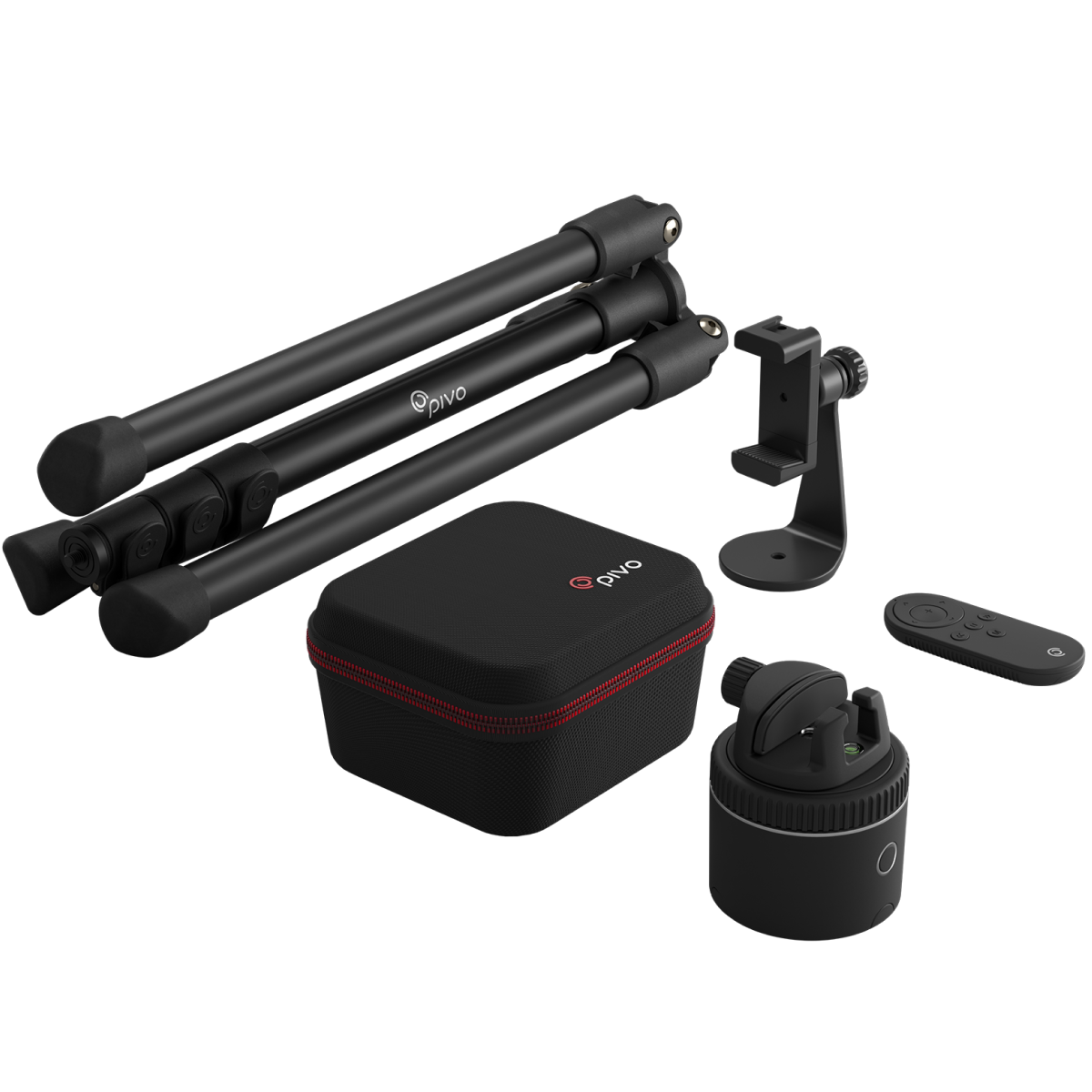 I'm happy with my pivo, works great and super easy to use!
Great for guitar playing content
Used it for guitar playing recording and it was really cool to get out of the same static content model on almost every video out there. Just my two cents, it would be amazing to have a hand tracking mode ;-) so it would track, for example, your hand(s) on a guitar neck.
Great product
really satisfied with the quality.
Love It
I have not had a chance to use it fully as yet, but I love it so far
2nd Pivo Pod
Sadly my first one fell and broke and found that I couldn't be without my Pivo Pod, great product
*A higher initial payment may be required for some consumers. CA resident loans made or arranged pursuant to a California Financing Law license.
Frequently Asked Questions
What can I track with Pivo Pod?
What's the difference between Pivo Pod and Pivo Pod Lite?
What phones are supported by Pivo Pod?
Does the Pivo Pod rotate 360 degrees?
Can the Pivo Pod track other animals?
Can I use Pivo Pod with any tripod?
Can I use Pivo Pod without a tripod?
How long does the Pivo Pod battery last?
Do I need an app to use Pivo Pod?
Can I use Pivo Pod with tablets?
Can I use Pivo Pod with other cameras (e.g. DSLR, Sony action cam, etc.)?
Does Pivo Pod have a warranty?
What are my delivery options, and when will I get my items?
Can I return my Pivo Pod?
Who should I contact if I have questions about Pivo Pod?
How does Pivo's tracking work?
How to get started with Pivo Pod?
Can Pivo Pod Lite track more than 1 person?
Which Pivo is right for you?